From my earliest days learning how to draw, I carried with me a fascination for logo-type, the image of a product or company condensed into one artistic presentation of the name. Early on, while some beginning artists traced comic book figures, I drew from 45 rpm record labels and movie titles. I duplicated these freehand to the best of my ability, over and over until I got them just right. This was not hard work. It was something I did because I enjoyed the involvement. I did work hard, however, at developing my skills in figure and still life rendering, which are the fundamental basis of my being as an artist. My interest in logos would not really be of any use until much later, when I started trying to earn a living as an artist. In the meantime, I worked as a booker for MGM, booking films into theaters. Each film they rented had a large page that indicated where each copy of that film had been, where it was currently, and where it was going next. I thought it very unglamorous to simply print the name of the film at the top of the page, so I took to illustrating each movie's logo as the page heading, thus giving each film booking sheet an individuality that characterized the personality of the film.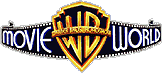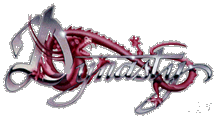 By the time I started doing art full-time for a living on a freelance basis, I had discovered the airbrush, the key that makes what I do work. Airbrush logos sell and are perfect for the entertainment field. Airbrush is slick and very versatile. Airbrush frisket-cutting develops an ability with the exacto knife that comes in handy with production work and producing full- blown comps. Although I might prefer to do only illustration, reality is that if I want to work steadily in this freelance capacity I must do it all, from design and layout to logos and illustration, with photo-retracing and print brokering thrown in for good measure. Although the logo seems to be what brings the clients in originally, what keeps them coming back is my ability to solve more than one problem for them. This is how I see my job with each client: to solve the problem, whether it is a logo, an illustration, photo-compositing, or design. Each client is different, as is each job. For a logo, the client may have no idea what he wants, or he may have a very tight outline that only needs to be rendered in color. In most cases it is somewhere in between. I generally listen very closely to any hints the client may give as to what he likes, and let one version evolve along those lines. I let a second version "bake" in my mind. I don't worry about it, but simply sketch it out when it's "done!" There is usually a third version, which is the first image that pops up when I hear about the project. I have to say that out of the three generated versions, the final one selected could come from any one of the three sources. If the client is new and somewhat unsure about what an airbrush rendering might look like, I will generally take a small section of the developing logo and render it with the airbrush, so the client clearly knows what he will be getting. This also helps instill confidence in the client that I can do the job. I will present the "ruffs" to the client without spending too much time on them. These usually consist of two to five versions of the logo, from which one will be selected for further development. (One rule I've made for myself is to never present a version that I wouldn't be pleased to draw because the moment I do, that's the one the client will pick to develop into a logo.)


When the client makes his selection, the job is a go. He is committed and more time can be spent developing the logo. I show a more refined version on tissue before I start on the finished art. This whole process can take two to three days, or months, but two weeks is about normal: one week of development and one week to do the finished art. (Another rule is to be sure who has final approval on the project, and deal with that person or persons. Otherwise, what seemed to be fine all along may be rejected or changed when the final art is turned over. Find out in the beginning who is involved in approving the art and meet only when everyone is available. This will save lots of wasted effort and frustration.) Agree on a price by the time the first "ruffs" are submitted, and a payment schedule when one design is selected. With new clients, it is advisable to collect something up front (50-33 per cent) and the balance upon delivery of the art.
Whether it is a company I.D., a movie title, a band name, or some other entity, a logo-type style identification is a projection of the personality of that entity. Whether flamboyant or simple, it should reflect that personality. Sometimes the words themselves suggest the design: the letters, the meaning, the feeling from the look of the word. More often, though, there is none of that kind of help. The client who chose the name can have a vague or very precise image in mind. These clues can jog my own creative juices to elaborate on, or improve upon, the client's suggestion. Logo development, however, is a creative process directed toward a specific end, and once the design begins to take shape, the creative well-spring has done its work, and rendering ability begins to take its place. This is a more mechanical process, but enjoyable nonetheless. With the final touches, the logo is complete and out the door, where it is assigned its role on a poster, business card, letterhead, video box, or a hundred other useful spots from where it speaks over and over to anyone who looks its way: "This is your introduction to what comes next."
Bill W. Fergusson III