Computers are revolutionizing graphic design and publishing at the same time that traditional print media are being bypassed in favor of alternative sources of information and entertainment. For those with access to a computer, one of the alternatives is the Internet.
We maintain the tradition of quality that our customers have come to expect, while keeping pace with the advances in communications, and providing services that modern communication demands.
---

<HEAD>
<TITLE>Page Title</TITLE>
<LINK REV="made"HREF="mailto:author@server.com">
</HEAD>

HTML (Hypertext Markup Language), is one of the cornerstones of the Internet. Documents that include HTML tags are viewable with a browser from anywhere on the Internet. Text, images, and links to related material combine to provide information or entertainment to those who seek it out. Our HTML documents make use of the latest developments in HTML code while maintaining viewability on all browsers.
---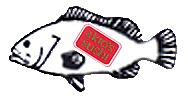 GIF (Graphic Image File) is the standard image format for pictures on the Internet. Original images from virtually any source (photos, video, artwork or computer) can be adapted to this format. Professional image editing tools can enhance the potential of any image.
---

WWW (World Wide Web) is where the computers on the Internet connect. Type Arts is a site on the WWW dedicated to preserving the quality of traditional print media and sponsoring technological innovation in printing and publishing.
The same technology that puts us on the World Wide Web speeds the delivery of images and data for approvals or production, anywhere in the world. Browse through our site. Visit our facility in Westlake Village or contact us by phone or e-mail for more information.
---
Price Schedule
Web Page Design Services
In addition to providing you with a web presence, Type Arts can design your web page or an entire site from the ground up, for placement on our server or on your own site.
Single page, text only
Single page, graphic background, one scanned image, and up to five links
Single page, extra design work
$90 minimum (assessed individually)
Consulting
$60 per hour (one hour minimum)
Page maintenance - two simple updates per month
---
Additional Web Publishing Services
HTML coding
$60 per hour ($15 minimum)
Graphic image scan
Graphic image development and manipulation with Photoshop
Search Engine registration with 10 search engines
Web search services are also available.
---
Type Arts
2900 Foothill Drive,
Thousand Oaks, California 91361
(805) 497-1062
E-mail: info@typearts.com

Type Arts Home Page